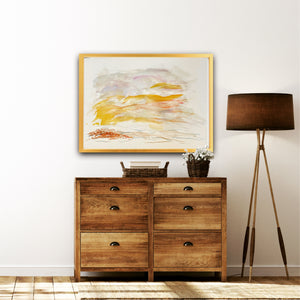 New year and new paintings posted. Still enthralled with the watercolour series on Canson paper? Well there will be a shift soon to oil and other media. As the news and weather and our own challenges sometimes get us down we have this feeling of something looming over us. This piece expresses the way of the zeitgeist. May your days and months of this new year be
---
Spring is officially March 20 early in the morning 5:47 am I think. As we emerge from lockdown and as vaccines ramp up in distribution we may actually have some reasons to hope. It's been in short supply. Time to get back into the creative process too. 
---
• #art • #nature • #seasons • #trees • #watercolour • #winter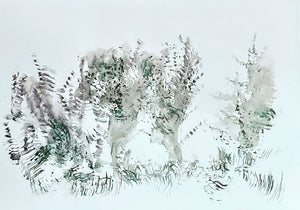 A good Canadian loves Winter. We have 6 months of cold and we had better like it. But let's expose the secret - millions of snowbirds scatter to the winds come January and those of us left behind resent the fact we are left to fend for ourselves in the white cold wasteland! It's hard on the body and mind. It's hard on the spirit. But I am here to tell you there is nothing like snow. At least in terms of rendering it in Art. It isn't only white but in shadow purple, lavender, sky blue, navy blue etc. Just...