• #art • #nature • #seasons • #trees • #watercolour • #winter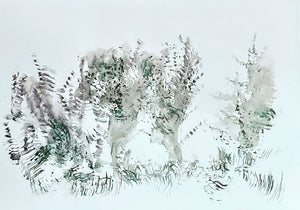 A good Canadian loves Winter. We have 6 months of cold and we had better like it. But let's expose the secret - millions of snowbirds scatter to the winds come January and those of us left behind resent the fact we are left to fend for ourselves in the white cold wasteland! It's hard on the body and mind. It's hard on the spirit. But I am here to tell you there is nothing like snow. At least in terms of rendering it in Art. It isn't only white but in shadow purple, lavender, sky blue, navy blue etc. Just...
---
• #ancient • #art • #environment • #native • #nature • #organic • #paper • #philosophy • #treeoflife • #watercolour • #wisdom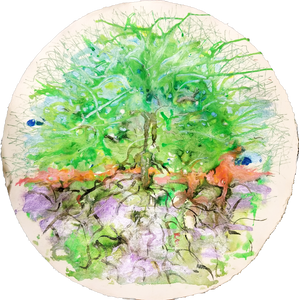 This is the Tree of Life painted in 2019. It's a symbolic emblem of the ancient theory of everything. Heaven and earth, knowledge, and myth. It's ancient and wise. I think wherever you are and whoever you are the meaning is immediate. There is wisdom and ancient connections in this symbol. Its popular even today.   Wikipedia The tree of life is a fundamental widespread mytheme or archetype in many of the world's mythologies, religious and philosophical traditions. It is closely related to the concept of the sacred tree. The tree of knowledge, connecting to heaven and the underworld, and...